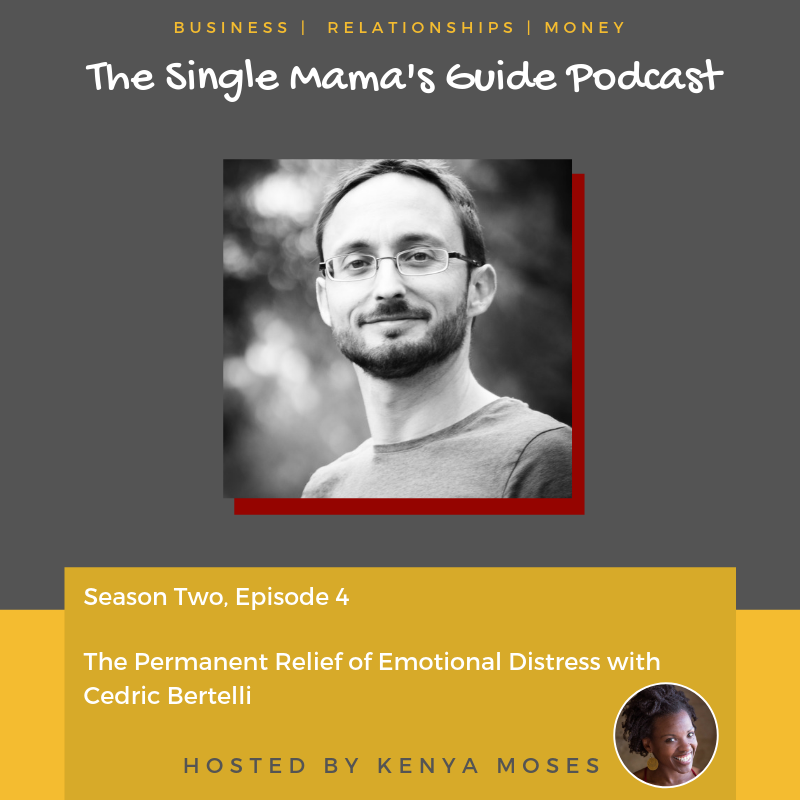 In this episode of The Single Mama's Guide Podcast, Kenya talks with Emotional Regulation expert, Cedric Bertelli about the emotional stresses that come along with single motherhood and how it can be relieved with a simple technique. 
Cedric Bertelli is the founder of the Emotional Health Institute. Cedric is of French origin and has lived in the San Francisco Bay Area for over ten years. He began his training in Emotional Resolution in 2009 in France and has continued this work in the United States since 2011. 
In addition to working with clients individually, Cedric trains mental health professionals and educators across the United States on Emotional Resolution.
To connect with Cedric, visit him at: www.cedricbertelli.com
Episode highlights:
24:50 Cedric's 3 top tips for handling stressful situations
To contact Kenya, email: kenya@kenya-moses.com
For information about Wealth & Well-Being coaching available with Kenya, please visit her website at Kenya Moses Coaching.
Ready to talk? Book your complimentary 20-minute Clarity Conversation with Kenya here.
Have you read Kenya's most recent book, The Single Mama's Guide to Getting Sh*t Done: Self-Care for Personal Transformation? Visit Amazon to grab your copy. Available in paperback and Kindle.
You can also connect with Kenya and The Single Mama's Guide on Facebook, Instagram, or Twitter.